Windows Embedded Compact 2013
is the eighth version of the Windows Embedded CE real-time operating system, which is developed separately from the Windows NT family, and is targeted at enterprises manufacturing industrial controllers and consumer electronics devices. Windows Embedded Compact can run on different microprocessor architectures and supports x86, and ARM. It was released on June 14, 2013.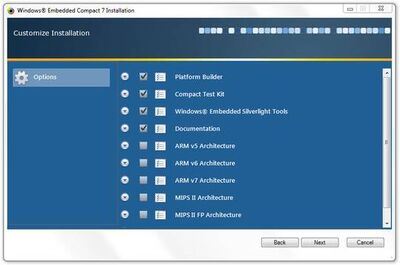 Ad blocker interference detected!
Wikia is a free-to-use site that makes money from advertising. We have a modified experience for viewers using ad blockers

Wikia is not accessible if you've made further modifications. Remove the custom ad blocker rule(s) and the page will load as expected.