Windows Management Instrumentation
(WMI) consists of a set of extensions to the Windows Driver Model and provides an operating system interface through which components are provided information and notifications. Microsoft's WMI is the implementation of Web-Based Enterprise Management (WBEM) and Common Information Model (CIM) standards from the Distributed Management Task Force (DMTF).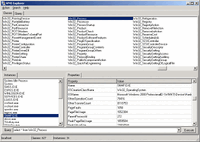 WMI allows you to use scripting languages (such as VBScript or Windows PowerShell) to manage personal computers or Microsoft Windows personal computers and servers, both locally and remotely. WMI is preinstalled in Windows 2000 and later Microsoft. You can also download for Windows NT, Windows 95, and Windows 98.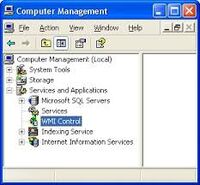 Microsoft also provides an interface to the command prompt to make calls to WMI, called Windows Management Instrumentation Command-line (WMIC).
Ad blocker interference detected!
Wikia is a free-to-use site that makes money from advertising. We have a modified experience for viewers using ad blockers

Wikia is not accessible if you've made further modifications. Remove the custom ad blocker rule(s) and the page will load as expected.