Stephen Elop (Ancaster, December 31, 1963) is a Canadian business executive, former CEO and former Executive Vice President of Nokia Devices & Services.
Biography
Elop was born in Ancaster, Ontario, Canada. He was married to Nancy Elop, with whom she had five children, four girls (including three twins) and a boyfriend.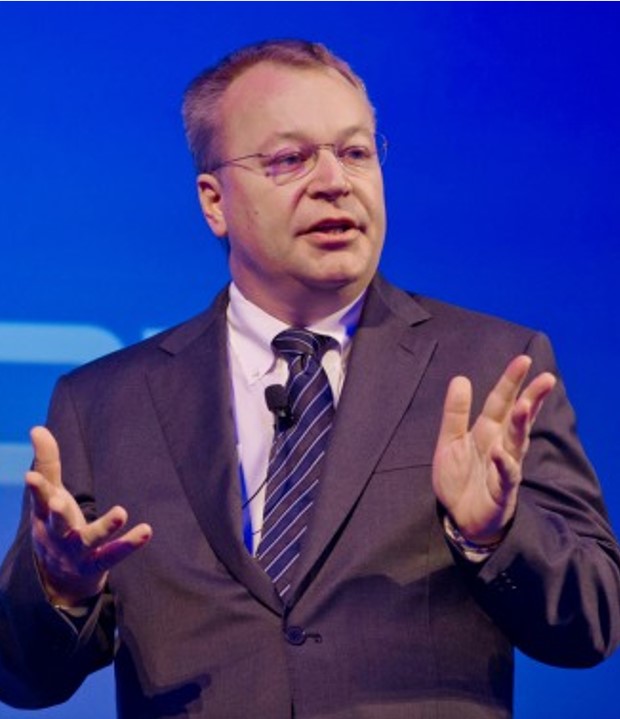 Elop was the director of consultancy at Lotus Development Corporation before becoming CIO for Boston Chicken in 1992 who filed a bankruptcy case in 1998. In the same year, he joined Macromedia's Web / IT department and worked for the company for seven years, where he has taken many important positions, including the CEO since January 2005 for three months before Their acquisition by Adobe Systems was announced in April 2005.
He was then president of worldwide operations at Adobe, resigning in June 2006 and leaving in December after which he was the COO of Juniper Networks for exactly one year from January 2007 to January 2008.
From January 2008 to September 2010, Elop worked for Microsoft as head of the Business Division, Microsoft Office and Microsoft Dynamics Product Line, and as a member of the company's senior management team. During this period, Microsoft's Business Division released Office 2010.
In September 2010 Elop was announced that he would take the position of CEO at Nokia, replacing Olli-Pekka Kallasvuo, and becoming the first non-Finnish director in Nokia's history. On March 11, 2011, Nokia claimed to have paid Elop a $ 6 million signup bonus, "compensation for losing revenue from its chief employee," in addition to its $ 1.4 million annual salary. On September 3, 2013, Nokia announced the sale of the Devices & Services division to Microsoft. This decision led Elop to renounce the position of CEO to assume that of Executive Vice President Devices & Services.
On June 17, 2015 Satya Nadella, Microsoft CEO, announces Stephen Elop's departure from the company.
Ad blocker interference detected!
Wikia is a free-to-use site that makes money from advertising. We have a modified experience for viewers using ad blockers

Wikia is not accessible if you've made further modifications. Remove the custom ad blocker rule(s) and the page will load as expected.