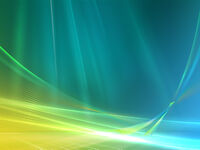 A screenshot (or screen capture) is an image taken by a person to record the visible items displayed on the monitor, television, or other visual output device in use. Usually, this is a digital image using the operating system or software running on the computer, but it can also be a capture made by a camera or a device intercepting the video output of the display.
Use of screenshots
Screenshots can be used to demonstrate a program, a particular problem a user might be having, or generally when display output needs to be shown to others or archived.
For example, after being emailed a screenshot, a Web page author might be surprised to see how their page looks on a different Web browser and can take corrective action. Likewise with differing email software programs, (particularly such as in a cell phone, tablet, etc.,) a sender might have no idea how their email looks to others until they see a screenshot from another computer and then can adjust their settings appropriately.
Screenshots may also be used in games, such as Halo (series). This allows the user to take a picture of the events going on in the game by pressing a certain hotkey.
Built-in screenshot functionality in Windows
It is a well-known feature in Windows. To take a snapshot of the desktop, press the Print Screen (PrtScn) key then paste the snapshot into an application (such as Paint).
Stub

This article is a stub, an article too short to provide more than rudimentary information about a subject. You can help the Microsoft Wiki by

expanding it

.
Ad blocker interference detected!
Wikia is a free-to-use site that makes money from advertising. We have a modified experience for viewers using ad blockers

Wikia is not accessible if you've made further modifications. Remove the custom ad blocker rule(s) and the page will load as expected.