Microsoft Tag
is developed by Microsoft. It was specially designed for recognition with cameras built into mobile phones. It is intended for fast identification and reception on the device of the prepared information, tied to the code and stored on a Microsoft server.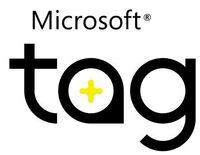 Advanced image processing techniques allow you to decode even defocused images taken using lenses with fixed, infinity-focused optics typical of most cell phones.
Ad blocker interference detected!
Wikia is a free-to-use site that makes money from advertising. We have a modified experience for viewers using ad blockers

Wikia is not accessible if you've made further modifications. Remove the custom ad blocker rule(s) and the page will load as expected.