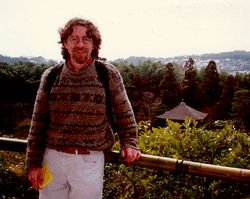 Jonathan Grudin is a researcher at Microsoft Research (1998-present) whos specializes in researching human-computer interaction (short form HCI, which is the study of the interactivity between people and computers), and computer supported cooperative work (short form CSCW, which is the study of how computer can be used to support people with their vocations).
External links
Ad blocker interference detected!
Wikia is a free-to-use site that makes money from advertising. We have a modified experience for viewers using ad blockers

Wikia is not accessible if you've made further modifications. Remove the custom ad blocker rule(s) and the page will load as expected.