GoToMeeting
is a web service created by Citrix Online, a division of Citrix Systems. The software is designed for web conferencing and remote desktop viewing, and allows users to communicate with other people via the Internet in real time.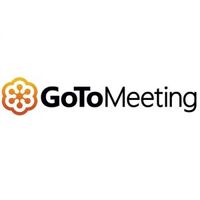 History
GoToMeeting was launched in July 2004 by Citrix Online, a California-based company.
The second version of the program was released in 2005, and contained a number of novelties: the ability to record discussions for further playback, sharing access to individual applications, tools for drawing on the screen and for generating reports, and so on.
In 2006, the third version of GoToMeeting was released, which in addition to the functional novelties significantly improved interface.
In July 2008, the fourth version of the program was released, which includes full support for Mac and VoIP.
In September 2009, Citrix Online and Rotary International announced a partnership to provide members of Rotary clubs with the opportunity to meet, work together and communicate via the Internet.
Ad blocker interference detected!
Wikia is a free-to-use site that makes money from advertising. We have a modified experience for viewers using ad blockers

Wikia is not accessible if you've made further modifications. Remove the custom ad blocker rule(s) and the page will load as expected.