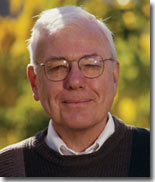 Charles P. (Chuck) Thacker is a technical fellow for Microsoft Corporation.
Thacker received his B.S. in Physics from the University of California, Berkeley in 1967 and joined Microsoft Research in 1997 to help establish Microsoft Research Cambridge in Cambridge, England. He later designed the hardware for Microsoft's Tablet PC.
External links
Ad blocker interference detected!
Wikia is a free-to-use site that makes money from advertising. We have a modified experience for viewers using ad blockers

Wikia is not accessible if you've made further modifications. Remove the custom ad blocker rule(s) and the page will load as expected.