Active Server Pages
(Active Server Pages, generally abbreviated as
ASPs
) are web pages containing, in addition to pure HTML code, scripts that will be executed by the server (server-side processing) to generate the HTML runtime code to be sent to the user's browser This is usually defined as dynamic web pages). This way you can show dynamic content (for example, extracts from databases that reside on the web server) and modify the look according to the rules programmed in the scripts, all without having to send the program code to the end user (to which it is sent Only the result), with considerable time and bandwidth savings. ASP technology includes some scripting languages for web programming within the so-called dynamic web paradigm.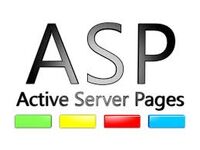 Ad blocker interference detected!
Wikia is a free-to-use site that makes money from advertising. We have a modified experience for viewers using ad blockers

Wikia is not accessible if you've made further modifications. Remove the custom ad blocker rule(s) and the page will load as expected.